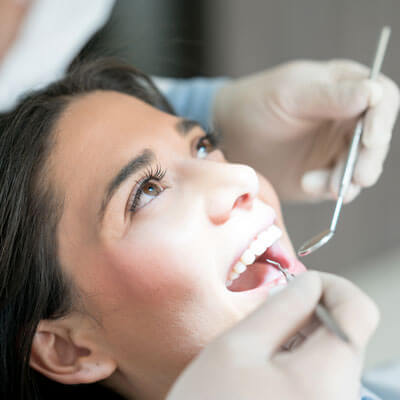 Time and time again, we see nervous patients who skip out on dental care they need because they're too nervous to come to the practice for care. If you're feeling anxious or nervous about your upcoming dental procedure, you're not alone. At The Smile Factory, we understand that going to the dentist can be overwhelming, which is why we offer IV Sedation as an option for our nervous patients.
What is IV Sedation?
IV Sedation is a type of conscious sedation where medication is delivered intravenously to induce a state of deep relaxation and calmness. Depending on the procedure, the level of sedation may range from minimal to moderate to deep. During the treatment, you won't be unconscious, but you'll feel calm and relaxed. This often helps ease a patient's mind as they don't need to go fully 'under' general anaesthesia.
Other Options for Nervous Patients
At The Smile Factory, we also offer other options, such as prescription medication designed to help with anxiety. We can have a script for Valium prepared for you before your appointment. Our goal is to make the practice as calm and comfortable as possible and help make our patients feel at ease.
We also offer comfort amenities such as television to watch and headsets for you to listen to music or a podcast during your procedure. You can even bring your own music or podcast to listen to, making your experience even more personalized and comfortable.
Don't Let Fear Hold You Back
If you're a nervous patient, you don't have to let fear hold you back from receiving the dental care you need. At The Smile Factory, we're committed to providing our patients with the best care possible in a comfortable and relaxed environment. If you're interested in learning more about IV Sedation or other options for nervous patients, please contact us today. We're here to help you achieve a healthy and beautiful smile without the anxiety.
CONTACT US »