Dental Implants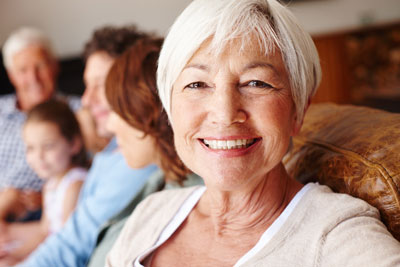 If you're missing teeth or need to have a tooth removed, The Smile Factory team will discuss all suitable replacement options with you. Dental implants are viewed as the gold standard when it comes to tooth restoration; they can improve your appearance, the function of your teeth and are an effective long-term solution.
What Is a Dental Implant?
A dental implant is a small, titanium post inserted into your jawbone. Once the area heals, a replacement tooth can be put into position. It can restore a single tooth, multiple teeth or support a bridge or denture.
Benefits of Dental Implants
There are numerous advantages associated with dental implants. They
Enhance your overall appearance
Allow you to speak easier
Boost self-confidence
Are strong and stable
Allow you to eat what you want
As long as your jaw has stopped growing, you're old enough for a dental implant. This treatment is particularly suited to the senior population. You must be in a reasonable state of general and dental health, which we'll discuss with you at your initial consultation.
Your treatment is carefully planned to ensure your comfort, with surgery carried out next door to our practice. You can receive a temporary tooth if required until the area has fully healed and your permanent solution is placed. Your new teeth will look and function just like natural teeth.

Dental Implants Broadmeadow, Newcastle NSW | (02) 4037 0903