About The Smile Factory
The Smile Factory was established in October 2015. Since then, we've seen patients from the Newcastle area and adjacent suburbs from our convenient location on Lambton Road. Entire families are welcome at our practice, from children to adults. A variety of dental services are available, from comprehensive checkups to full mouth rehabilitations.
Dedicated to Excellent Dentistry
We're passionate about delivering a unique dental experience at each of your visits with us. We focus on your comfort, committed to pain-free dental care using the most up-to-date techniques and equipment to reach your oral health goals.
You're always in control, and you'll never be pressured to receive any dental care that you don't want. Rest assured that we'll fully educate you on the health of your mouth
and teeth, give you all possible options and let you decide how you'd like to proceed.
Prioritising Your Wants and Needs
When was the last time you felt proud to show off your smile? Our team is especially skilled in cosmetic treatments that will give you complete confidence so that you can look terrific and feel incredible. Our aim is to help you achieve your desired outcomes, whether you seek to show off a smile that you're proud of or need a dental emergency attended to immediately.
Work in the Community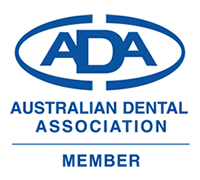 At The Smile Factory we are proud to work with the National Dental Foundation's community initiative, Dental Rescue Days. Our dentists deliver treatments to a group of patients who are disadvantaged and in need of dental intervention, on a single day and in a single location. The treatments are free for participating patients who come from disadvantaged backgrounds such as homelessness or domestic violence situations.
The Smile Factory in Broadmeadow are proud members of the Australian Dental Association.
Same-day appointments are available for your convenience. Contact us today to get started!

About The Smile Factory | (02) 4037 0903