New Patients at The Smile Factory
Welcome to The Smile Factory! We look forward to meeting you and appreciate the trust you place in us when you become a patient at our office. We ask that you arrive 10 minutes early to your appointment to complete your paperwork.
Please bring in your health fund membership card and, if you have a complex medical history, a list of your medications.
Your First Visit
We'll have you fill out paperwork on an iPad, which is uploaded directly to your patient file. You'll meet your dentist, who will sit down to have a chat with you. We'll discuss your dental history and what's brought you in, then start on a comprehensive examination. We check your entire mouth, taking pictures of your teeth with an intraoral camera, and take X-rays with our OPG machine.
Then, we'll go through all results with you, explaining so that you understand the state of your oral health. If further treatment needs to be done, we'll detail your options. Your dentist will also advise you on your oral hygiene. If there is no further treatment required, we'll proceed with a cleaning. Otherwise, we'll set you up with any more necessary appointments and do a cleaning on a follow-up appointment.
Sit Back and Relax
We have a television in the ceiling above your chair playing Netflix, so you can pick something to watch during your treatment. We want you to be comfortable in our spacious rooms and offer nitrous oxide sedation. We can also arrange treatment at an area hospital if you prefer general anaesthetic.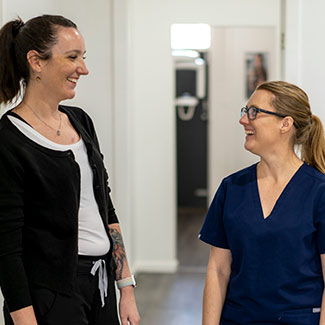 All health funds are accepted at our practice and can be processed immediately with HICAPS. Payment plans are also available through DentiCare. We offer the CDBS scheme for eligible children aged 2 to 17 years old and we also offer assistance for the elderly.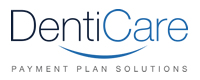 DentiCare: DentiCare provides a payment plan solution that is specifically designed for Dental and Orthodontic practices. Our solution is aimed at increasing your treatment acceptance while satisfying patient demand for the treatment they need. There is no credit check, and no interest if you pay on time.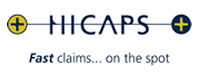 HICAPS:
We are partners with all the major health funds, including Medibank, PeopleCare, Teachers Health, Transport Health, GMF, HIF, nib, HBF, Latrobe Health, Frank Health Insurance, GMHBA, and all other health funds that participate in HICAPS, enabling you to claim your rebate on the spot to save you time and hassle.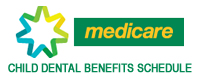 Child Dental Benefits Schedule:
We participate in the CDBS for eligible children between the ages of 2-17 years old. This programme is able to provide up to $1,052 in benefits over the course of a two-year period for basic dental services including exams, fissure seals, root canal treatment, cleans, extractions and fillings. We do bulk bill these visits to Medicare for you (up to the plan limit) which should save you from having to pay and claim back.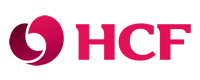 HCF:
We are preferred Dental providers for HCF in Broadmeadow. We only charge HCF's Stipulated prices for dental services. Any gap cost you have will depend on your HCF Dental cover. You will be given a quote of any treatment needed which can be used to calculate any gap payment that may be required.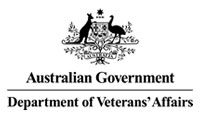 Australian Government Department of Veterans' Affairs:
The Smile Factory is a dental provider for the Department of Veteran Affairs, offering eligible veterans treatment with no out-of-pocket expense in accordance with the DVA's schedule.

SuperCare:
We are pleased to offer an innovative and stress free service where you can apply for the early release of your superannuation. SuperCare allows you to pay for your, or any of your family member's, dental surgery. Ask us today for more information.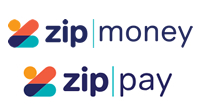 Zip Money and Zip Pay now available!
This means you can get your treatment now and pay later with easy, interest free payments. Quick and easy applications allow you to get started now, and not wait to get your smile back! Get started today!
If you don't have coverage through the above-listed options, we also accept EFTPOS, Visa, MasterCard, Amex (no credit card surcharges).
New Patient Special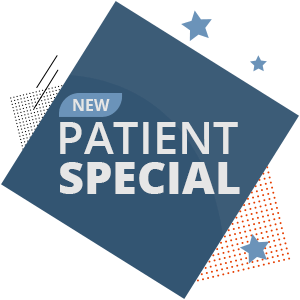 We offer a no-gap payment comprehensive examination that includes a scale and clean, full mouth X-rays and a fluoride treatment. For those without health fund coverage, you can take advantage of the same offer for $249.*
Emergency cases are welcome to contact us at any time. Same-day appointments are available for your convenience.
BOOK ONLINE »
*Terms and Conditions apply. Applicable for New Patients only.


New Patients at The Smile Factory | (02) 4037 0903