IV Sedation Dentistry Broadmeadow in Newcastle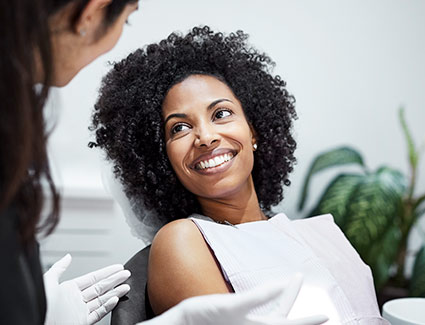 At The Smile Factory, we understand that dental anxiety is a real issue that can prevent patients from receiving the care that they need. That's why we offer IV Sedation Dentistry as an option to help our patients feel comfortable and relaxed during their time with us.
IV Sedation is a type of conscious sedation where medication is delivered through a vein to induce deep relaxation and calmness. Depending on the procedure, the level of sedation may range from minimal (you'll feel drowsy but able to talk) to moderate (you may fall asleep) to deep (you probably won't remember the procedure.)
Is IV Sedation Right for You?
Choosing this may be helpful for nervous patients for any treatment, and it's also recommended during more complex procedures like extractions to make you the most comfortable. Pain relief will also be given during the procedure. However, IV Sedation is not recommended for everyone, including pregnant people and people with certain medical conditions. Speak with us to learn more about whether or not it's right for you.
How Does IV Sedation Work?
At The Smile Factory, we partner with Pacific Anaesthesia to offer IV Sedation. Our experienced anaesthesiologists will administer the medication through a vein in your arm or hand. You won't be unconscious, as you would be with general anesthesia, but you will feel calm and relaxed throughout the treatment.
We understand that IV Sedation may not be the best option for everyone. That's why we also offer other options, such as prescription medication designed to help with anxiety. We'll help you understand if it's the right choice for you at your next visit.
Find Out If It's Right for You
If you think IV Sedation may be right for you, contact our practice today to determine if it's the best option for your treatment. Our team is committed to providing you with the best care possible, and we're happy to answer any questions you may have.
We can't wait to speak with you!
BOOK ONLINE »

IV Sedation Dentistry Broadmeadow, Newcastle NSW | (02) 4037 0903