Children's Dentist Broadmeadow in Newcastle
Convenient, Affordable Dental Care For Kids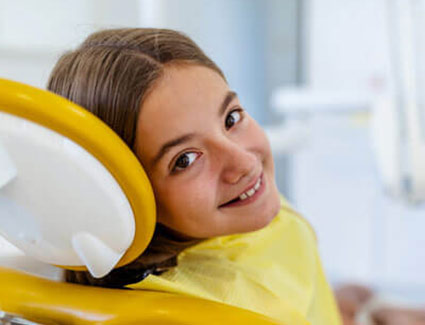 Our family-oriented dental practice offers children's dentistry that will help your kid have fun, pain-free visits. We focus on preventative care and personalised treatment plans to ensure a future of optimal oral health for your child.
Children should be seen by a dentist from the time they're a year old. An initial visit at our practice is just a gentle examination that lets your child get used to our environment and friendly staff.
We offer affordable treatment options and payment plans to make it easy for you to start caring for your child's dental health.  The CDBS scheme is accepted if your child is eligible.
Book an appointment for your child today! Call us at (02) 4037 0903.
Expert Paediatric Dental Care For Your Family
Our services for children ensure a future of exceptional oral health.
Fluoride Treatment: Regular fluoride treatments are essential to having optimal oral health. They'll harden your child's teeth for protection against cavities. The application is painless, quick and takes just a few minutes.
Hygiene Advice: We'll talk to you, the parents, about keeping your child's teeth clean and when and how to floss until they're able to do it themselves. When they're ready, we'll talk to your young ones about healthy habits that will last for life.
Routine Checkups: As your child gets older, we'll see them regularly for cleanings and preventative care.
How can we help you care for your child's dental needs? Call (02) 4037 0903 today!
Broadmeadow's Recommended Children's Dentist
Call (02) 4037 0903 Today

FIND US
The Smile Factory is adjacent to the Nine Roads intersection. You can see the sign on our building from the road. Broadmeadow Station is close by if you're taking the train, and buses stop in front of our practice. We offer free parking to our patients and the parking entrance to the practice is located at the rear, off Young Road.

Children's Dentist Broadmeadow ,Newcastle NSW | (02) 4037 0903 | (02) 4037 0903