Looking For A Brighter, Whiter Smile In Broadmeadow?
Experience Expert Teeth Whitening Near Newcastle
We think everyone deserves to show off a smile that they're proud of and helps them feel more confident.
Teeth whitening at The Smile Factory is a simple, noninvasive and convenient way to rejuvenate your smile, giving you a refreshed, more youthful look.
Affordable, effective teeth whitening can be completed in an hour in our office or the comfort of your home.
Easy, interest free Zip Pay now available for teeth whitening –
Call (02) 4037 0903 or book an appointment online now!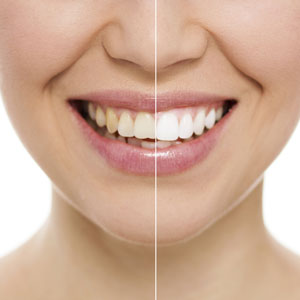 Take-Home Teeth Whitening
If you prefer to whiten your teeth from the comfort of home, we can provide you with custom whitening trays that fit securely over your teeth so you can enjoy the best whitening results possible. At-home whitening kit lets you bleach more slowly and can be useful for sensitive teeth.
In-Chair Teeth Whitening
Get a stunning white smile in just an hour. You can take advantage of this option over your lunchbreak, allowing you to easily fit whitening into your busy day. If you have a single tooth that has become blackened, we offer an effective whitening solution with Opalescense.
Both of these services can now be paid for with easy, interest free Zip Pay options. It's so easy and quick to apply for, your payment can be processed in under a minute!
Want a whiter smile tomorrow? Call (02) 4037 0903 or book an appointment online now!

Smile Brighter With Whiter Teeth
Call Us Today! (02) 4037 0903

Expert Teeth Whitening Services For Newcastle & Broadmeadow