Advanced Dental Services Broadmeadow in Newcastle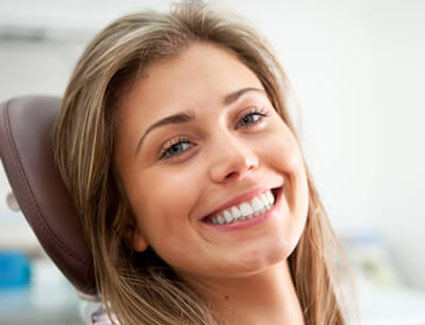 With our range of services, we'll keep your teeth and gums in excellent condition. For many, general and preventative dentistry are all that are needed. Occasionally, though, more advanced dentistry is necessary.
CEREC Technology
In years past, needing a dental crown meant multiple visits to a dentist. With CEREC technology, your treatment will be completed in a single visit! We'll use an intraoral scanner to custom-make your crown, matching the shade of your other teeth. We then mill your crown from a block of porcelain which is then finished by hand and glazed or polished. No moulds need to be taken, and it's accurate, comfortable and quick.
TMJ and Bruxism
Clenching and grinding your teeth, or bruxism, is common in sleep. You might have a sore jaw, aching teeth, facial pain into the neck and shoulders, chronic headaches and popping or clicking of the jaw. Our dental team can diagnose bruxism and TMJ disorder. Often, it requires a simple fix of a night splint or custom-made night guard that fits over your upper teeth so that you can't grind or clench.
Get Started Today
Health fund coverage can be used for your visits, and we offer payment plans through DentiCare. Schedule your appointment today!

Advanced Dental Services Broadmeadow, Newcastle NSW | (02) 4037 0903