CEREC Same Day Crowns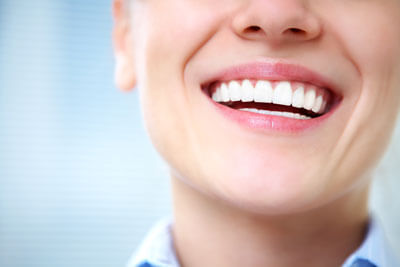 If your teeth have been broken down or damaged, crowns can restore your smile. At The Smile Factory, we use porcelain that matches your existing teeth with the highly advanced CEREC system. Best of all, treatment is completed the exact same day, meaning you can leave with a beautiful smile that you're confident in on your first visit.
What Are CEREC Crowns?
Sometimes called "caps," crowns are custom-crafted covers for teeth that have undergone a root canal. They also are ideal for teeth that are cracked, weakened teeth or teeth that are decayed to the point where a traditional filling is insufficient.
The CEREC Process
At your initial appointment, we'll discuss whether or not CEREC same-day crowns are the best option for you. We'll discuss all associated costs and help you understand the financials so that there are never any surprises. If you'd like to move forward with your crowns, we can do so on this very visit.
First we'll reduce the size of your tooth so the crown can fit over it. Next, an impression of the tooth is created to craft your new, natural looking crown in our practice. After your crown is created, we'll place it to secure a proper fit and cement it into your mouth. We want your crown to look as natural and beautiful as possible, functioning just the same as your regular teeth.
If you maintain proper oral hygiene and keep up with routine dental exams and cleanings your crown should last a lifetime.
Discover if CEREC Same Day Crowns Are Right for You
Ready to achieve the smile of your dreams? We want to help. Contact our practice today to learn more about whether or not CEREC same-day crowns are right for you. We look forward to working with you!
BOOK ONLINE »

CEREC Same Day Crowns Broadmeadow, Newcastle NSW | (02) 4037 0903