Root Canal Treatment Broadmeadow in Newcastle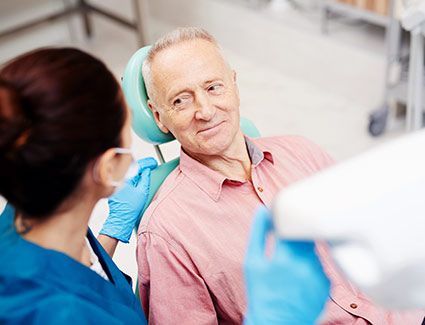 At The Smile Factory, we place utmost importance on the health and preservation of your natural teeth. Sometimes, a tooth's nerve chamber can become infected, requiring root canal treatment. While root canals had a bad reputation for pain and discomfort in the past, all of that has now changed. Thanks to modern advancements in dental technology and equipment, we can have your tooth healed in as little as two painless appointments.
Are You a Candidate for Root Canal Therapy?
While the infection of a tooth's nerve may go unnoticed in its very early stages, patients usually develop at lease one symptom to indicate professional dental help is needed. If you're experiencing any of the following signs, our dentist will determine if you require root canal therapy:
A chipped or broken tooth
The presence of dental decay
Pain when chewing
Swollen, red or tender gums
A lesion or abscess on the gum
Extreme sensitivity in a tooth (that doesn't ease)
Swelling in the face or neck
A discoloured tooth
The Root Canal Procedure
If you've ever had a filling before, then you can rest assured that a root canal is just as pain-free and comfortable. First, your dentist will thoroughly assess the site and obtain digital imagery (such as x-rays) to determine if root canal treatment is necessary.
Before surgery, local anaesthetic is administered to completely numb the area. The infected pulp is then cleaned out from the tooth's chamber, before the space is sealed off to prevent re-infection. Commonly, a patient will attend our practice for a follow-up appointment, where a restorative option (such as a crown) will be placed to further protect the tooth's structure.
Schedule an Appointment
Are you experiencing any of the signs or symptoms listed above? Please call The Smile Factory today to schedule a consultation with one of our friendly and professional dentists!
BOOK ONLINE »

Root Canal Treatment Broadmeadow, Newcastle NSW | (02) 4037 0903