Children's Dentistry Broadmeadow in Newcastle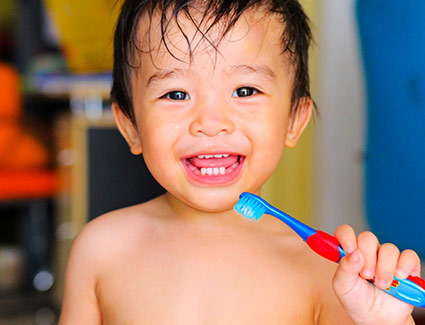 Our family-orientated dental practice offers children's dentistry that will help your kid have fun, pain-free visits. The Smile Factory is focused on preventative care and personalised treatment plans that determine the frequency of their appointments.
With regular checks, we want to preserve oral health and detect small problems before they can become more serious.
Routine Checkups
Children should be seen by a dentist from the time they're a year old. An initial visit at our practice is just a gentle examination that lets your child get used to our environment and friendly staff. As they get older, we'll see them regularly depending on their risk of tooth decay.
Hygiene Advice
We'll talk to you, the parents, about keeping your child's teeth clean and when and how to floss until they're able to do it themselves. When they're ready, we'll talk to your young ones about healthy habits that will last for life.
Fluoride Treatment
Regular fluoride treatments are essential to having optimal oral health. They'll harden your child's teeth for protection against cavities. The application is painless, quick and takes just a few minutes.

Children's Dentistry Broadmeadow, Newcastle NSW | (02) 4037 0903